Improve Your Sleep and End Snoring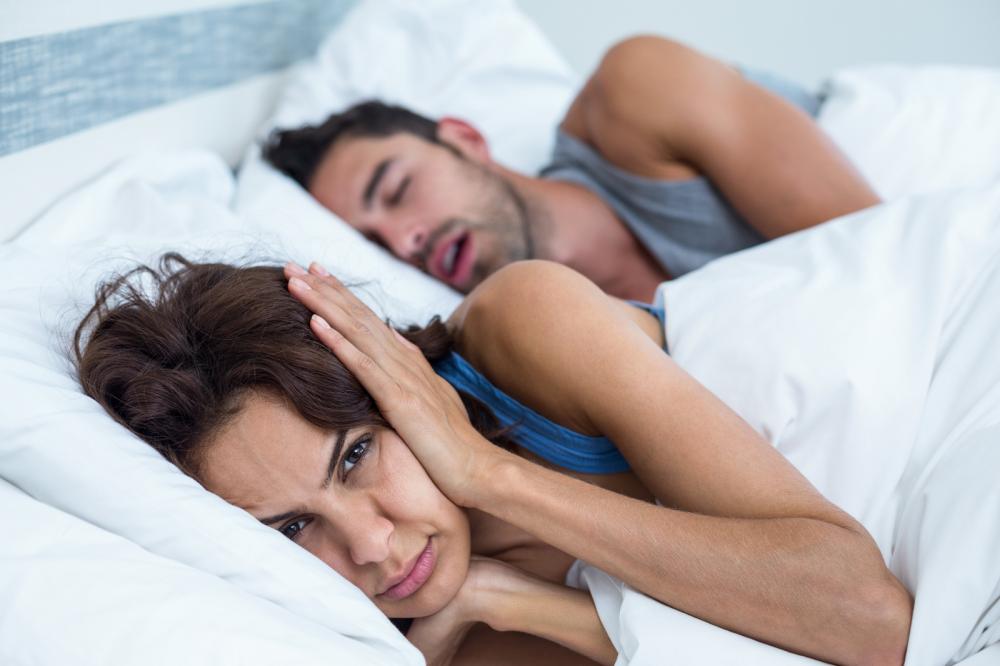 Snoring is not only an embarrassing habit, it can cause a wide variety of health problems due to impaired sleeping. Sleep apnea can lead to chronic sleepiness, high blood pressure, heart attacks, strokes, morning headaches, heartburn and even depression because of lack of restful sleep. Snoring can also affect a patient's family members who also suffer from sleepless nights because of loud snoring, negatively impacting the quality of life and even hurting relationships with loved ones.
Our Conway dental office offers a CPAP alternative called TAP, or the Thornton Adjustable Positioner, that has a 96% success rate at reducing the effects of snoring and sleep apnea. We help patients and their loved ones finally experience a restful night's sleep without the discomfort of loud and uncomfortable CPAP machines.
Snoring is a sign of a breathing problem that occurs while sleeping due to an obstructed airway or other problem that reduces airflow. The TAP is much like a mouth guard that adjusts the alignment of the lower jaw to prevent airway obstruction without the need for a mask, blowing air, or noisy, uncomfortable machines all night long. Instead, the TAP allows you to sleep quietly and wake up rested ready for a new day.
Fitting a TAP for your mouth
Not everyone is a good candidate for a TAP but if you have a healthy mouth, you're likely a great candidate for this revolutionary device to end snoring. Our first step is to speak with you about your snoring problem and assess your snoring issue in our Conway dental office. If you're a good candidate for a TAP, we take impressions of your teeth to create a TAP unique to you. A TAP fits snuggly but comfortably on your teeth, ensuring that it doesn't cause movement of your teeth or discomfort while sleeping.
Using your TAP
Once your TAP has arrived at our office, we schedule an appointment to show you how to use your TAP properly and fit your TAP comfortably to your mouth. The TAP is the only FDA approved oral device for Obstructive Sleep Apnea and is made out of a strong acrylic and nickel-free medical grade stainless steel that holds your lower jaw forward to keep your airway clear while sleeping. It usually takes about a week to get used to wearing your TAP at night but you can adjust it yourself to create maximum comfort and dial-in your treatment to end snoring.
Caring for your TAP
Taking care of your TAP is as easy as taking a few minutes every morning to gently brush your TAP and deep cleaning it every few weeks. You can adjust the TAP while it is in your mouth to make it as comfortable as possible. Nine out of ten people wear their TAP every night and all night long! If you'd like to learn more about how Fulmer Family Dentistry can stop your snoring and help you wake up more rested, contact us today to learn if a TAP is right for you.